Urbanization continues, but urban can't mean completely paved and mechanized. For protection, sustainability, and happiness, we must align our cities with the natural systems where we build. We need to be consciously designing, funding, and distributing nature in our cities. Urban trees, and nature more broadly, need to be treated as critical infrastructure for cities.
Benefits of Urban Trees
It's easy to enjoy the intangible benefits of city trees. Think about shady sidewalks on a hot city day or aesthetics of autumn foliage on a tree-lined block. These intangibles might increase property tax values. That would benefit a city, but might be hard to measure directly.
Trees also deliver measurable public health benefits. A recent Fast Company article cites measures such as
A U.S. Forest Service report stating that every $1 spent on planting trees provides about $5.82 in public benefits.
A 2013 study showing that urban trees remove enough particulate matter from the air to create up to $60 million worth of reductions in health care needs at the city level.
Measurable benefits in health, air quality, and energy efficiency earn trees a place on the list of critical public infrastructure.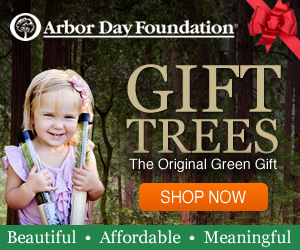 Paying for Investment in Urban Trees
As with any public infrastructure, the question is how to pay for it. A recent report by The Nature Conservancy tackled how to pay for trees. Paying for infrastructure–in other words, pricing–is a core concern in marketing the social good.
There's a mismatch between who is responsible for public health and who is responsible for nature in cities. With social goods, it's common that buyers and consumers are two different parties. In this case, public health agencies are happy consumers of the benefits of urban trees. However, they don't have the budget, responsibility, or mandate for urban trees. That usually falls to other departments such as streets or parks.
This disconnect is partly to blame for a lack of investment in nature in our cities. I think this shows a lack of systems thinking. So does Rob McDonald, cities scientist for The Nature Conservancy and lead author on the report. "It's not enough to just talk about why trees are important for health," McDonald says in the Fast Company article. "We have to start talking about the systemic reasons why it's so difficult for these sectors to interact–how the urban forestry sector can start talking to the health sector, and how we can create financial linkages between the two."
Distributing Urban Trees Equitably
We are not distributing nature equitably in our cities. Distribution is another core marketing concept. Disproportionate distribution of nature to certain neighborhoods means increased air pollution, increased temperatures, and less physical activity.
The Fast Company article cites a 2013 UC Berkeley study that found that compared to whites, African Americans were 52% more likely to live in sparsely shaded, and consequently, much hotter, parts of cities. They have less access to green spaces, as well.
At the same time, African Americans are 1.5 times more likely to be obese, compared to whites. African American youth are 70 percent less likely to engage in physical activity.
It's Not Just Trees
In previous posts, I've covered the public health benefits of sidewalks and dark skies at night.
Imagine living in a city where you strolled safe, broad sidewalks with trees. During the day you could meet your neighbors, walk your dog, spend time exploring with your family. In the evenings, you could look up through the branches and see stars filling the sky with their shine. At night, you could fall asleep in a cool, dark, and quiet house, to wake refreshed the next day.
With more nature in our cities, we can make that everyone's reality.
(Image courtesy of PxHere)